Innovation
Brain in Hand
2021 | Louise Morpeth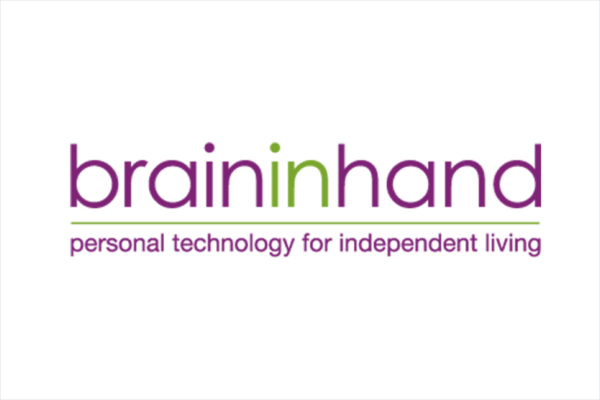 The challenge
Mental health problems affect one in four of us and cost the UK economy over £100bn annually – roughly equivalent to the entire cost of the NHS. Autistic adults are poorly served by UK public services, often slipping between the gaps of health and social care. There are 700,000 autistic people in the UK[1] and it is estimated that the cost of failing to adequately support autistic people is over £32 billion per year.[2] In a 2009 report, the National Audit Office acknowledged not only that outcomes for a large portion of autistic people could be improved with support, but also that there would be savings to the public purse.[3]
Both groups experience considerable inequalities in access to support and health inequalities more generally.
The solution
Brain in Hand combines user-led self-management, human support and digital tools to empower people to live more independently. It is condition agnostic and aims to help people who find it difficult to quickly and easily make decisions, manage anxiety, and cope with unexpected events – difficulties that are common for autistic people and those with neurological difference.
The Brain in Hand system helps users to achieve more, enabling them to step down reliance on traditional forms of support and ease the burden on overstretched teams.
The unique system has turned the current model of delivering care on its head. By harnessing people's networks to provide access to 24/7 support, it gives individuals the confidence to use their own personalised strategies and solutions, safe in the knowledge that a safety net will catch them if a little extra help is needed.
Because of this unique combination of human and digital our system has been shown to improve service delivery in three ways: (1) preventatively – to stop difficulties from escalating; (2) within clinical practice – to increase the effectiveness of current services by extending their reach; (3) as a transition tool to help step down support.
Now with Brain in Hand, if I come across a difficult situation, the solutions are there for me. I don't have to think about it – I've already thought about it. It really has changed me and allowed me to go out into the world and do things.

Sam, a mental health user
The impact
£2,800 average direct cost savings per user based on 3 local authority localities
9 out of 10 users experienced an increase in wellbeing as a result of using Brain in Hand
90% of organisations renew or expand their Brain in Hand use after the first year