Innovation
Cyted
2021 | Marcel Gehrung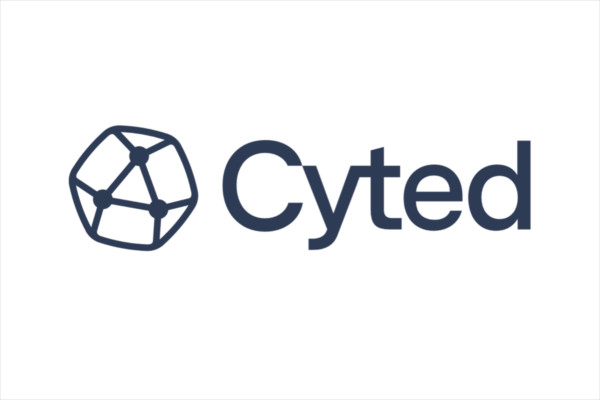 The challenge
Late-stage cancer diagnosis can dramatically impair a patient's quality and length of life. For cancer of the oesophagus (food pipe), fewer than 2 in 10 patients survive longer than 5 years. However, if this cancer can be diagnosed and treated at an early stage, then over 8 in 10 patients survive beyond 5 years. In the Western world, the most common type of oesophageal cancer has a well-defined precursor stage called Barrett's Oesophagus – and its prevalence is increasing.
However, existing methods to detect this early stage are limited to endoscopy, which is expensive, invasive, and unpleasant for the patient. In addition, the COVID-19 pandemic has paused several key healthcare services, including endoscopy, an aerosol-generating procedure, resulting in an extensive backlog of patients. Patients on surveillance for Barrett's Oesophagus require monitoring of the severity of their condition. Patients at increased risk of oesophageal cancer with worsening or persistent warning symptoms, primarily heartburn, require a diagnosis for appropriate treatment. Thus, there is a clear need for non-invasive approaches for the diagnosis of Barrett's Oesophagus. Our test for oesophageal cell samples collected using the Cytosponge device benefits these patient populations who can be examined in an office-based, nurse-led clinic.
The solution
Developed by Cyted, the Cytosponge®-TFF3 is a novel, inexpensive non-invasive diagnostic test for Barrett's Oesophagus that could revolutionise the clinical care pathway. The aim is to systematically use a positive Cytosponge test to identify patients at-risk of early oesophageal cancer and so prioritise for endoscopic confirmation and treatment.
The Cytosponge technology has been developed and supported by scientists at the University of Cambridge from conception, through clinical studies, to the ongoing implementation pilot. The oesophageal cell sample is transported to the Cyted laboratory for processing and analysis. Our proprietary digital pathology infrastructure and artificial intelligence technology increase the ease and throughput of screening, enabling consultant pathologists to focus on more difficult cases.
It's near miraculous to me. If my GP hadn't been selected and got me on a good day when I thought the trial sounded interesting, I don't know what would have happened. It's a chain of events that makes me feel so very lucky. I'm so grateful to everyone involved. I believe this trial saved my life. If I hadn't taken the Cytosponge test, I could now be walking around with cancer. The survival rate for oesophageal cancer isn't good, so the fact I am clear of cancer is fantastic.

Liz, a patient user of Cytosponge
The impact
The Cytosponge test has been shown to be safe and acceptable in studies with a total of over 4000 patients across the UK, US and Australia.
The Cytosponge test has been shown to diagnose 10-fold more Barrett's cases compared to usual care in over 13000 patients with heartburn through the BEST3 randomised control trial.
The Cytosponge test has been shown to have a sensitivity of 80% and specificity of over 92% through the BEST2 case-control study.
The Cytosponge test enables time savings of over 50% and cost savings of up to 40% when compared to an upper GI endoscopy.