Innovation
Oxford Medical Simulation
2021 | Jack Pottle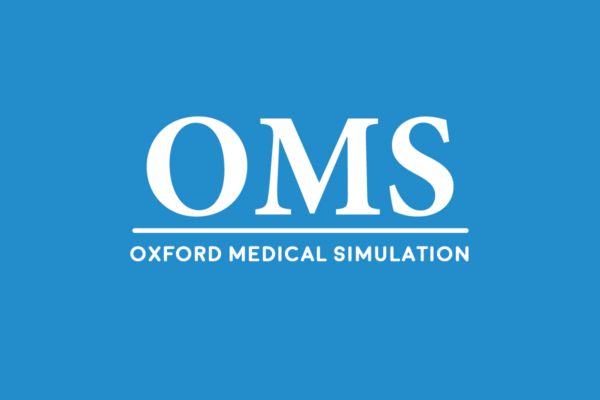 The challenge
Medical error is the third leading cause of death in hospitals. Effective training of healthcare professionals to improve performance, reduce error and improve care is vital.
With the increasing pressures on the NHS and limited patient contact due to COVID-19, training experiences on the wards are severely limited. Simulation – training with mannikins and actors – is effective but requires specialist equipment, experienced staff and is expensive to run making it is impossible to scale. As such, clinicians are not getting sufficient clinical training to deliver quality care and ensure patient safety.
Additionally, the NHS is suffering a recruitment crisis. There are 100,000 nursing places unfilled, rising to 250,000 in the next five years. Recruitment relies on several factors, one of which is assessment of clinical competency.
OMS exists to meet both these needs: scaling the training and recruitment of healthcare professional by delivering interactive, dynamic clinical experiences in virtual reality.
The solution
Oxford Medical Simulation (OMS) delivers virtual clinical experiences, helping hospitals train and assess healthcare professionals. Using VR headsets or on screen, clinicians can see patients in virtual clinical scenarios, receive feedback and repeat as needed to improve performance.
Training scenarios are designed by educators and clinicians or built collaborative with hospitals. They allow doctors and nurses to perform as they would do normally, playing the role of the clinicians, seeing unwell patients and managing them as in real life. Patients are controlled by artificial intelligence, with realistic physiology and dynamic interaction – making them look and seem real. Learners can speak to, examine, perform procedures on, make diagnoses and work with their virtual team as needed.
They then receive personalised, evidence-based feedback on their performance and can go any repeat as needed. Detailed performance dashboards visualise and measure performance improvement over time.
Learners can either practice on their own, or in groups (multiplayer) with scenarios covering technical aspects or care as well as soft skills and human factors. Scenarios cover adults, children, mental health, obstetrics and advanced life support with more in constant development.
Honestly, this is the single most useful experience I've had so far in my medical training.

NHS emergency department doctor
The impact
OMS costs 1/10th that of traditional simulation – a saving of £1,152,000 per annum in one region alone.
OMS is available in 80% of NHS trusts, with over 108,000 sessions run in 2020.
In independent studies, 100% of learners expected they would use the skills gained from OMS within the next 3 months.