Innovation
Safe Steps
2020 | Lee Omar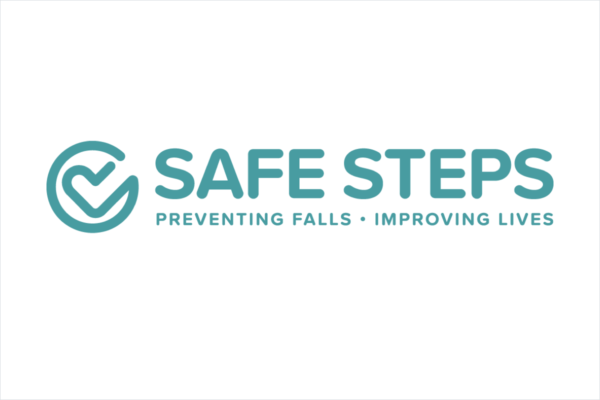 The challenge
For the 11.6 million older people living in the UK falls represent a major problem, with 6 people falling every minute. Forty per cent of people who suffer from a fall are left with a moderate or extensive injury. However, the impact of falls often goes beyond the physical, with over one-fifth of people losing their confidence and being more at risk of falling again. Falls cost the NHS £2.3bn per year.
The solution
Safe Steps is a digital falls risk assessment tool, providing a standardised approach for falls management across care settings. In alignment with NICE guidance, carers measure 12 risk factors for early identification of high-risk citizens and the tool creates personalised action plans based on 50+ evidence-based interventions. Commissioner dashboards allow real-time evaluation and usage tracking, providing data and insights for decision-making and planning.
Safe Steps can reduce the risk of preventable falls by up to 25%. Co-created with care professionals, Safe Steps provides a consistent way for care organisations to implement a falls prevention strategy and adhere to Care Quality Commission (CQC) regulatory requirements. By reducing the number of falls in care homes, Safe Steps decreases demand on the NHS and reduces expenditures. NHS Health Economics evaluation data suggests a 28:1 ROI between the cost of software versus cost savings through reduced, non-elective spend via reduced A&E conveyances and reduced bed-days.
Safe Steps is a new, innovative way of alleviating staff workload and improving patient care. Falls cost the NHS billions at the moment – with a hip fracture costing on average between £16,000 and £24,000 in one instance – and so with Safe Steps reducing the amount of falls it has the potential of significant savings for the NHS.

Dr Saif Ahmed, Associate Medical Director/Clinical Director Frailty for Tameside and Glossop Integrated Care NHS Foundation Trust
The impact
Safe Steps is used by 106 health & care organisations; 400+ staff accounts have screened 2,840 residents/patients a total of 9,784 times since February 2018
CCG outcomes data shows a 25-30% reduction in falls and an approximate 20% reduction in falls-related ambulance call-outs
Represents a cost saving of £1.8m for the NHS