Insight | Blog
Achieving sustained adoption: the story of EPISCISSORS-60
13th May 2019 | Dharmesh Kapoor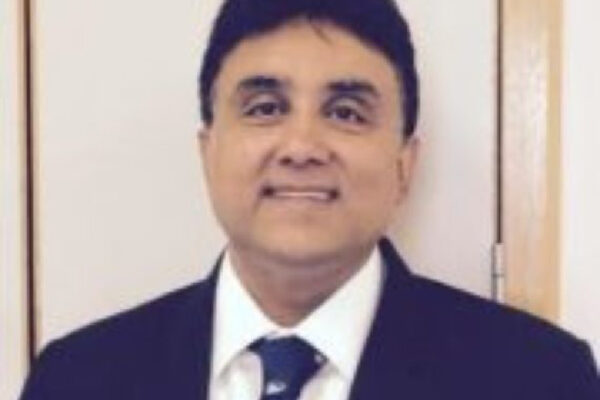 NHS Innovation Accelerator Alumni, Dharmesh Kapoor, reflects on the challenges of achieving sustained adoption in the NHS through his ongoing journey with patient safety innovation, EPISCISSORS-60.
"I was delighted when EPISCISSORS-60 was selected for the first ever cohort of the NHS Innovation Accelerator (NIA) in the summer of 2015. It was a great moment to present this patient safety innovation to an audience that included Simon Stevens, Chief Executive of NHS England and Professor Sir Bruce Keogh, former National Medical Director of NHS England and former Chair of the NIA Programme Board."As a practising consultant obstetrician and gynaecologist, I knew how important it was for clinicians to be able to test a product before committing valuable NHS resources to buying it. I was able to use my NIA bursary to provide free EPISCISSORS-60 for trialling to almost 100 maternity units in England. This helped us in getting traction among potential users and some converted into sales.
"However, we knew we faced a fundamental disadvantage. If the EPISCISSORS-60 reduced OASIS (obstetric anal sphincter injuries), hospitals would lose income from repairing these injuries. It was near impossible to make a cogent business case for using the EPISCISSORS-60.
"There had to be an incentive for NHS trusts to promote best practice (EPISCISSORS-60 fulfil the guidance for performing a 60-degree episiotomy from the Royal College of Obstetricians and Gynaecologists)."NIA National Director, Amanda Begley and Deputy Director, Laura Boyd, left no stone unturned to help us explore every avenue to accelerate the adoption of EPISCISSORS-60. They called in personal favours to contact decision makers. We were all very disappointed when our efforts to convince the NHS pricing team to consider a Best Practice Tariff for the EPISCISSORS-60 failed.
"A meeting with Noel Gordon (NIA mentor), during a MedTech trip to Israel, was a godsend. Noel was serving as a Non-Executive Director on NHS England's Board after a long and distinguished career in the private sector. He was passionate about the NIA as a way to improve patient care and achieve cost savings. He was concerned that the NHS was encouraging perverse incentives like 'payment by results' (PBR) to dissuade trusts from adopting patient safety innovations. He raised the issue with the NHS England Board, and they agreed to create a new funding initiative called the Innovation and Technology Tariff (ITT). This would reimburse the cost of innovations with proven efficacy to NHS trusts in England."We were thrilled when the EPISCISSORS-60 was chosen for the first wave of the ITT in 2017. As we had hoped, the adoption of EPISCISSORS-60 accelerated like a rocket. We moved from being in 10-15% of NHS trusts in England to more than 70%. The cost savings to the NHS in year one exceeded £25 million.
"Sustained adoption is a huge challenge for any innovation, as people often revert to older practices once the incentive for adoption is withdrawn. We were seeing this in real time with some trusts declining to adopt EPISCISSORS-60 as the business case was not viable with one year left on the ITT.
"This was despite Sir Bruce forcefully making the case for adoption of proven patient safety innovations to be made mandatory across the NHS, much like they are in the airline industry.
"We raised these concerns with NHS England. Once again, the NIA team pulled out all the stops to endorse our concerns, and our recommendation that a sustained funding structure be put into place to promote sustained adoption.
"I am pleased to report that thanks to a further extension of the ITT, EPISCISSORS-60 will be available for trusts to purchase for free for an additional year. We also now have NICE Medical Technology Guidance commissioned for EPISCISSORS-60. As envisaged in the NHS Long Term Plan, this will carry a funding mandate that will ensure that sustained adoption."
For more information about EPISCISSORS-60, visit www.nhsaccelerator.com/fellows-and-mentors/dharmesh-kapoor/