Insight | Blog
Digital health: not just for global pandemics
7th July 2021 | NHS Innovation Accelerator Staff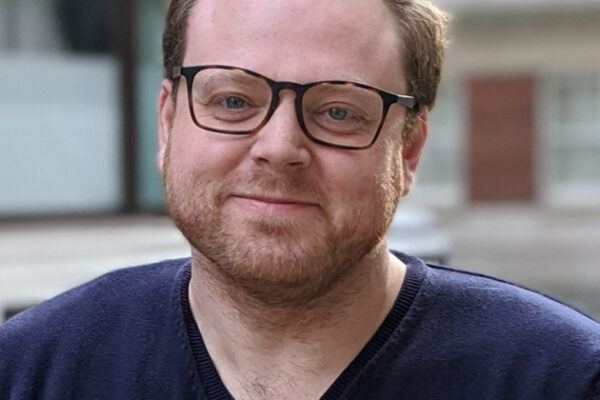 I think it's fair to say that the last year has seen some of the fastest movement in social, health, and civil liberties policy and practice – not just in the UK, but globally. COVID-19 has wreaked havoc, leaving no-one untouched in one way or another, and doing its best to lay waste to our health service. 
NHS staff continue to risk their health on a daily basis. Many health workers have died or become infected with the virus, and the real and threatened influx of patients with life-threatening complications put our already straining system under even more pressure.
The world has rallied to do what it can to slow the virus' spread, protect people, and maintain services. In sectors like finance, retail, food, and government administration which are already technologically advanced, services are resilient and can adapt quickly to meet changing demand. It wouldn't have been technically possible to implement new government support schemes for workers affected by COVID-19 in such a short time frame just a few years ago, for example. In the NHS, whose 1.5 million people are already stretched and working to full capacity, and where specialist support is required to make change, technological advancements have been historically much slower to take root.
In the current circumstances, the message that digital innovation is essential for our health service to survive is finally hitting home. Those of us working in digital services – health or otherwise – have long argued that digital solutions are essential for our economy to thrive, not just survive. The response to COVID-19 has driven the NHS towards digitalisation once and for all. Do or die.
There has been some very rapid NHS movement. Early on in the pandemic, HSJ published an article highlighting how COVID-19 is "forcing the pace" on transforming services, focusing on virtual appointments. And true enough, a multitude of providers stepped into the fray, helping people to stay socially-distant at home whilst also getting the care they need.  Emergency guidance from NHSX went further and relaxed the rules around using non-compliant messaging services like WhatsApp "where the benefits outweigh the risk" to share information. COVID-19 created an unquestionable necessity for technology, and so the barriers to innovation fell – at least temporarily. We must make some of these changes permanent.
The response to COVID-19 has driven the NHS towards digitalisation once and for all. Do or die.
There are digital technologies that enable improvements for both patients and staff, that can lead to cost savings and better outcomes in the short-term and in the long-term – something we desperately need to think about if we are to get on top of the growing backlog.
Beyond online consultations and messaging, digital tools could reduce time-consuming manual processes for laboratory teams. AI and machine learning can already be used to diagnose cancer sooner, leading to faster, more effective treatment. Applications of tools like this will be vital as organisations turn their attention to catching-up on lost time. For emergency services and departments, predictive analytics can be used to anticipate demand on services and ensure staff are rostered accordingly, allowing them to focus their time and energy, where it's needed most.
Infinity Health is playing its part. We provide a digital task management platform on which staff can log, update, and manage their caseloads in real-time, replacing old school paper "to do" lists and saving time previously spent making phonecalls, using bleeps, and emailing one another to find out vital information. Staff can view and update the status of tasks from anywhere, providing a clear picture of patients' needs to relevant colleagues and thereby enabling much more efficient collaboration and improved safety for patients.
One of the key ways we measure our impact is by the amount of time we can give back to frontline staff, so they can care for their patients (and themselves) a little better. We're already making a big difference, saving thousands of hours of staff time per year, and increasing capacity to see patients, but there are infinitely more ways we could help. As an example, in November, the NHS began rolling out rapid testing for COVID-19 using Lateral Flow Devices. Staff were provided test kits and asked to regularly test at home and submit their test result before going to work. Public Health England (PHE) require more than 12 data points for each test, including the result, test date, name, date of birth, sex, ethnicity and more.
In just a few weeks, we designed, tested and deployed a solution across multiple NHS trusts. Infinity is now used by approximately 15% of frontline hospital staff (~40,000), to quickly and securely submit thousands of test results each day and automatically generate the mandatory reports required by PHE. This solution saves staff considerable time and provides NHS organisations with a way to monitor for potential outbreaks in real-time.
We're seeing a glimmer of our digital future with the response to COVID-19 and we need to grasp the opportunity to make permanent this more open approach to transformation and innovation.
Imagine a world where – regardless of crisis status – NHS staff have access to the technologies they so desperately need to ensure their time is used in the most effective way possible, and the system in which they work is organised efficiently. In the wake of the COVID-19 pandemic, we must move forwards – digital health is for life, not just for global pandemics.