Insight | Blog
Diversity and Innovation: Arjun Panesar
21st November 2019 | Arjun Panesar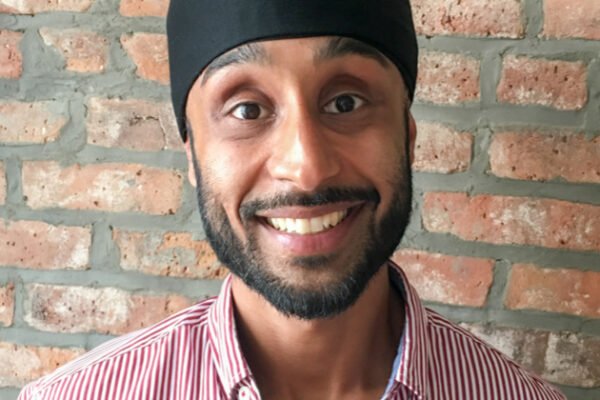 NIA Fellow Arjun Panesar, Founder CEO of Diabetes Digital Media and the Low Carb Program, shares his thoughts on innovating within the BAME community.
I have been inspired by the lack of services available not only for the BAME community, but also the wider type 2 diabetes community. I was struck in particular by the lack of culturally relevant services available to my grandfather after his quadruple heart bypass and subsequent diagnosis of type 2 diabetes. This was the inspiration to start Diabetes.co.uk.
Operating Diabetes.co.uk for the last 16 years (with over 36 million visitors a year) has allowed us to develop an unrivalled insight into the diabetes population and the multitude of cultures and ethnicities that sit within this. This in turn has enabled us to develop scalable, engaging and effective solutions personalised for people of all heritage, not just BAME.Today, I lead the organisation's development of scalable, engaging and clinically demonstrated digital therapeutics, providing precision medicine at scale. Our mission is to empower the 1.6 billion people with metabolic health disorders with evidence-based, clinically validated solutions. Over 1.3 million people use a DDM service across 190 countries today.
Diversity is important in all areas of life, not just in healthcare. Lived experience is expertise and diversity enables us to engage and understand other cultures and world-views – providing inspiration and driving innovation. Diversity is the means to a more inclusive, just, and effective system.
Coming from a BAME background has proved to be both a challenge and a blessing. The challenge has ultimately been to overcome discrimination and prejudice – whether positive or negative. I am often the subject of positive bias – a good example of this is how I'm assumed to be a doctor by others based on the colour of my skin.
I come from a rich and diverse family with a mixture of cultures – Bengali, Punjabi, Kenyan, Nepalese and English. Being born in the UK and growing up as a BAME, I have an acute awareness of the differences and more importantly, similarities between the cultures that should not only be understood, but respected and celebrated.
BAME communities are grossly misrepresented in healthcare. As such, using digital has provided us the opportunity to hyper-personalize the user's experience within our platforms to culture, language, social norms and expectations. People must be understood and supported in the context of their culture – and this is exactly what our services, including the Low Carb Program, do.
This year I was selected as a Fellow to the NHS Innovation Accelerator programme to scale the Low Carb Program within primary care.

This is a structured education and behaviour change platform for people with type 2 diabetes and prediabetes. It is the only service to feature education and support for the British-based South Asian community. This includes education delivered in native-language and over 1,000 culturally relevant recipes and meal plans. These are not only personalised for the South Asian community, but for the Chinese, African-Caribbean and Arabic communities. Download 'Diversity and innovation' here.
This article was originally published in the AHSN Network's publication, Diversity and innovation: A celebration of BAME innovators and our pledges to do more.