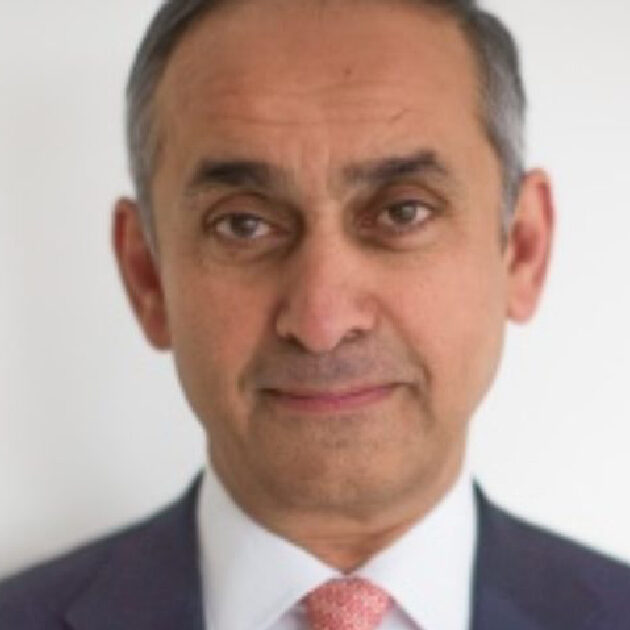 Ara Darzi
Professor Darzi is Co-Director of the Institute of Global Health Innovation at Imperial College London, where he holds the Paul Hamlyn Chair of Surgery at Imperial College London, and is also a Consultant Surgeon at Imperial College Hospital NHS Trust and the Royal Marsden NHS Foundation Trust. Furthermore, he is also a Non-Executive Director of NHS England, Chair of the NHS Accelerated Access Collaborative, Co-Director of the NHS Digital Academy and Executive Chair of the World Innovation Summit for Health in Qatar. In 2020, was elected President of the British Science Association.
Professor Darzi leads a large multidisciplinary team across a diverse and impactful portfolio of academic and policy research. His work drives the identification, development and adoption of innovation across international healthcare systems and champions high quality care, mainly in convergence science in areas of engineering, physical and data sciences specifically in areas of robotics, sensing, imaging and digital technologies. Most recently, he has led a number of national and international initiatives in response to COVID-19, including the REACT programme, the largest and most comprehensive study of its kind, which is monitoring England's epidemic to guide public health decision-making. He has published over 1,350 peer-reviewed research papers to-date and has developed his status as a leading voice in the field of global health policy and innovation. In recognition of his achievements, Professor Darzi was elected a Fellow of the Academy of Medical Sciences and Fellow of the Royal Society, and made an Honorary Fellow of the Royal Academy of Engineering.
He was knighted for his services to medicine and surgery in 2002, and in 2007 he was introduced as Lord Darzi of Denham to the House of Lords as the Parliamentary Under-Secretary of State for Health. In 2008, whilst Health Minister he produced the seminal report High Quality Care for All and in 2014 was asked by the then London Mayor, Boris Johnson, to Chair the London Health Commission. He has been a member of Her Majesty's Most Honourable Privy Council since June 2009 and was awarded the Order of Merit for exceptionally meritorious service towards the advancement of medicine in January 2016.