News
NHS Innovation Accelerator celebrates new Alumni
13th February 2020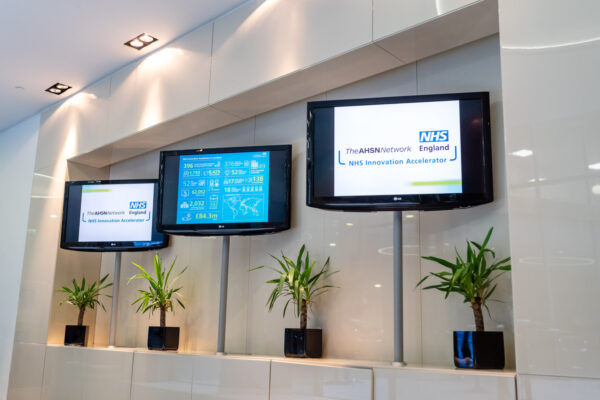 The NHS Innovation Accelerator recognises our 2016 Fellows as they become Alumni this month, marking the culmination of their three years on the programme. During this period, these 8 individuals have made significant progress in scaling their innovations and each has contributed valuable insights into the spread and adoption of innovation in the NHS.
These learnings will continue to be shared via the NIA and our partner organisations – NHS England and the 15 Academic Health Science Networks – for the benefit of the wider healthcare system and future NIA Fellows.
Read more about the NHS Innovation Accelerator Alumni programme.
The 2016 NIA Fellows now joining the Alumni:
[rd_images_carousel style="rd_ic_center" images="11669,11670,11671,11672,11673,11674,11675,11668″ size="full" scroll="yes" speed="350″ onclick="custom_link" nav_style="hover_nav_style" custom_links="https://nhsaccelerator.com/fellows-and-mentors/adrian-flowerday/,https://nhsaccelerator.com/fellows-and-mentors/craig-newman/,https://nhsaccelerator.com/fellows-and-mentors/john-moore/,https://nhsaccelerator.com/fellows-and-mentors/julia-riley/,https://nhsaccelerator.com/fellows-and-mentors/mark-ireland/,https://nhsaccelerator.com/fellows-and-mentors/paul-jennings/,https://nhsaccelerator.com/fellows-and-mentors/rupert-dunbar-rees/,https://nhsaccelerator.com/fellows-and-mentors/tom-whicher/"]