Our history and impact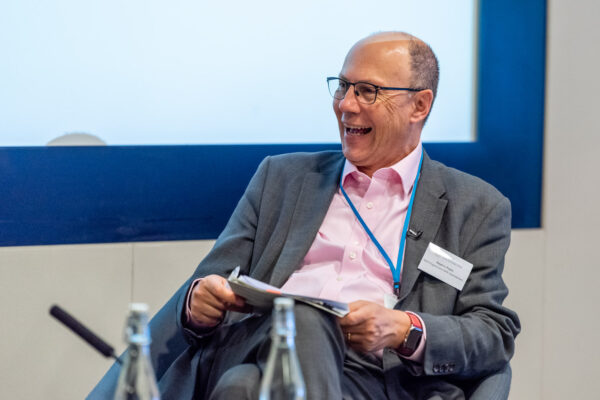 The NHS Innovation Accelerator impact
2,839
NHS sites using NIA innovations
£198m
raised in external funding to support better patient outcomes
185
awards won by NIA Fellows and their innovations
The NHS Innovation Accelerator (NIA) is an award-winning NHS England and NHS Improvement initiative. It supports delivery of the NHS Long Term Plan priorities by accelerating uptake of promising innovations for patient, population and NHS staff benefit, and providing real time practical insights on spread to inform national strategy.
Launched in 2015, the NIA is commissioned by the Accelerated Access Collaborative at NHS England and NHS Improvement. It is delivered in partnership with the 15 Academic Health Science Networks (AHSNs), hosted by UCLPartners, and chaired by Professor Stephen Powis, National Medical Director for NHS England and NHS Improvement.
As part of an annual international call, the NIA invites applications from exceptional individuals representing innovations that meet a real need within the NHS in England. Applications undergo a robust, multi-stage assessment process involving a college of expert patient, clinical and commercial assessors. This panel is drawn from a wide range of organisations including NHS England and NHS Improvement, AHSNs, the National Institute for Health and Care Excellence (NICE) and The Health Foundation.
Successful applicants join an existing community of innovative individuals ('Fellows') with a passion for sharing their learning and expertise, which are collated in annual research reports and a quarterly INSIGHTS newsletter.
To date, the NIA has supported 82 Fellows to spread across the NHS in England.
Research and insights
The NIA is committed to sharing learning about innovation adoption and spread with the wider health and care system. Our evaluation stream is helping to broker real-world validation using insight, learning and experience from the Fellows and adoption sites.
Year One's research (2015/16) evidenced some of the common conditions for success in innovation scaling, whilst the Year Three evaluation in partnership with The Bayswater Institute (Understanding how and why the NHS adopts innovation, 2017/18) examined how NHS sites successfully take up NIA innovations for greater patient and staff benefit. Our 2020 research in partnership with the Nuffield Trust (Achieving scale and spread: Learning for innovators and policy-makers) looked at what needs to happen for innovation to achieve scale, particularly for later stage adopters.
In 2021, we commissioned the Centre for Healthcare Innovation Research – City, University London to develop a set of reports on health inequalities and innovation. The first, Key areas for targeting innovations to tackle health inequalities in the English NHS, was published in May 2021. The second, Needs and strategies targeting health inequalities in the adoption and spread of healthcare innovations – a rapid scoping review, was published in September 2021.
Further learning is shared through our quarterly INSIGHTS newsletter which features the latest blogs and news from the NIA and our Fellows.