Support offered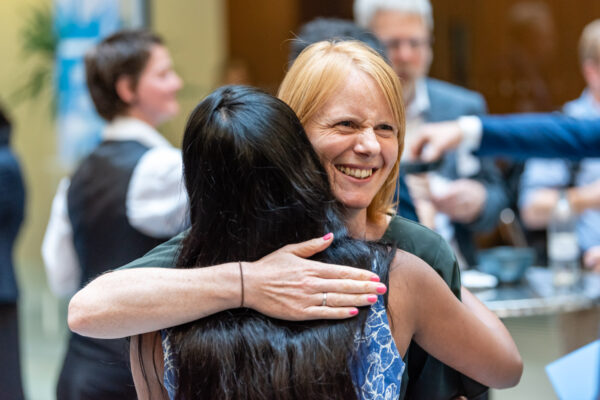 The NHS Innovation Accelerator (NIA) places a unique dual focus on both development for individuals ('Fellows') and bespoke support to spread their innovation nationally. Fellows take part in the NIA for up to three years before becoming Alumni.
Fellows can be working in the health and care system, universities, from industry (SMEs or large corporates), or from charitable and not-for-profit organisations. They have a passion for and commitment to scaling their innovations for greater patient and population benefit, and for sharing their learning, insights and expertise widely.
The NIA supports innovations of any type, including digital, medical devices and new care pathways, which are already in use in at least one location and have demonstrated positive impact.
NIA support model
The ethos of the accelerator is to provide a range of support in response to the needs of each Fellow and the barriers to uptake their innovation faces within the NHS. This includes a bespoke learning programme, mentorship and networking opportunities to equip Fellows with critical knowledge, relationships and skills to scale innovation in the NHS.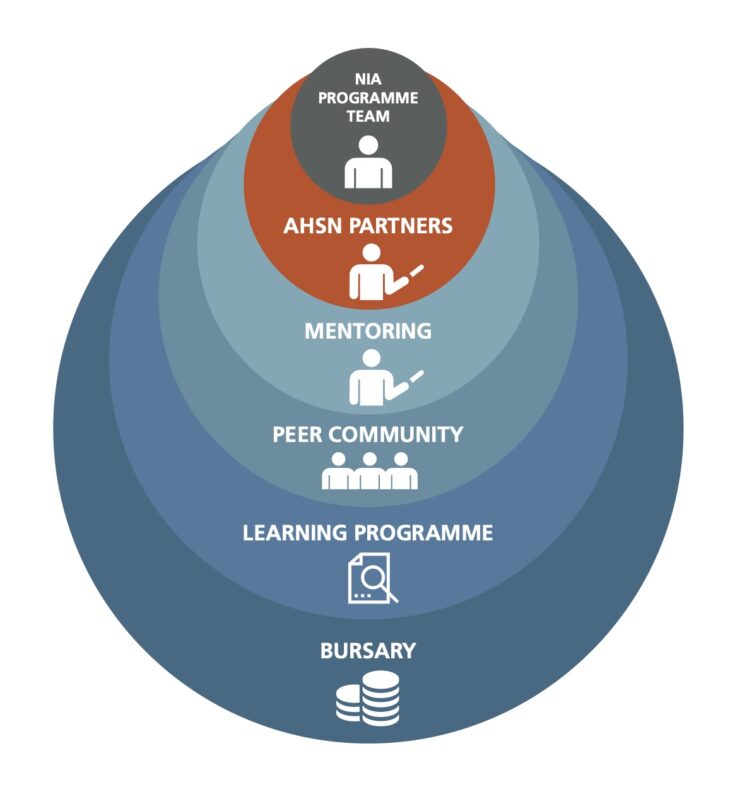 During their three years on the accelerator, each NIA Fellow is provided with:
Access to a pool of mentors
Networking opportunities with Academic Health Science Networks (AHSNs)
Quarterly learning events
Peer-to-peer support
Ad hoc specialist information sessions, as required (e.g. procurement, NHS commissioning, health economics, business case development, media training, etc.)
Access to a bursary
At the end of the initial 12 months, each Fellow should have the following in place:
A robust diffusion plan: A critically appraised, robust diffusion plan for the NHS, which they have made progress on implementing (e.g. new contracts signed, resources secured)
Expanded networks: Built a network of decision makers, 'critical friends' and other key stakeholders
Navigation of innovation opportunities: The ability to navigate innovation initiatives, support infrastructure and national levers
Expanded knowledge: Addressed critical knowledge gaps as agreed with their mentors/lead AHSN/NIA core team at the programme outset
The NIA cannot offer a guaranteed route to widespread adoption across the NHS. Being on the NIA does not offer preferred supplier status.