Apply
Applications now open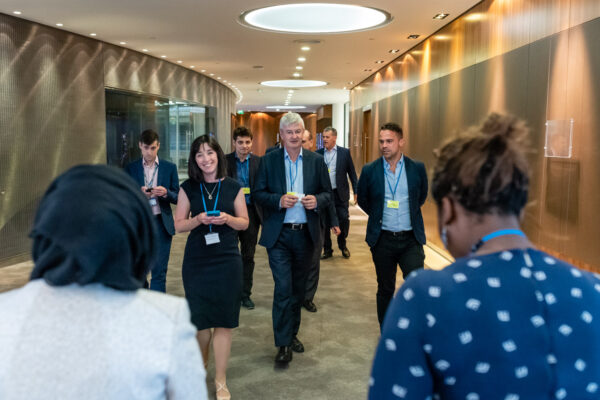 The NHS Innovation Accelerator (NIA) recruitment call is open from 1st September to 10th October 2021.
Interested in applying?
Join a Meet the NIA session to hear more about what we are looking for this year and what support is available to innovators from the NIA and AHSN Network, and to ask questions about this year's call for applications. Click a link below to register to attend your preferred session.
Not able to join a session? Watch a recording here.
Useful information
Before beginning your application, please review the following documents:
Call for applications: provides an overview of the NIA, who can apply, the assessment criteria for innovations, and the application and assessment process.
Guide for applicants: provides detailed guidance on how to complete each section of the application, as well as instructions for using the application portal.
For general questions, please refer to the FAQs.
If you are new to completing application forms of this nature or would simply like additional help, the Knowledge Transfer Network is available to provide independent advice on structuring and producing a compelling application. If you are interested in accessing this support, please email NIA@uclpartners.com by 22 September 2021. You will need a draft of your proposed application ready by this date, which will be reviewed with feedback provided by telephone or via an online platform on 1 October 2021. This support is offered on a first come, first served basis and is only available to UK-based applicants.
Call themes
This year, the NIA is recruiting for innovations which address at least one of the following themes:
Theme 1: Supporting equity of access, experience or outcomes for those at greatest risk of poor health outcomes
Theme 2: Early detection or diagnosis
Theme 3: Delivery of proactive personalised care
Ready to apply?
Applications must be made in the application portal. You will be able to save your progress in the portal and return to it as often as needed until the application period ends.
All applications must be submitted through the application portal by 23:59 on 10 October 2021. The NIA will not be able to accept applications after the deadline or via email.
Selection process
Application screening and assessment

When the NIA call opens, applicants are asked to submit an application form detailing information about themselves and their skills; experience and competencies to spread an innovation; as well as their innovation, the problem it addresses, the evidence as to its effectiveness and their strategy for scaling in the NHS.
Application forms are shortlisted by a minimum of five assessors drawn from a range of perspectives including clinical, patient, commercial and implementation. Applications are assessed on the basis of the applicant, the innovation, and confirmation that there is no straightforward or obvious local mechanism for scaling; in other words, there needs to be a clear reason as to why the applicant needs the support of the NIA.

Those put forward at this stage are informally reviewed by National Institute for Health and Care Excellence (NICE).
Shortlisted applicants are invited to a panel interview, which is comprised of a range of expertise, including clinical, commercial and patient.
After the interviews, a final decision panel chaired by Professor Stephen Powis, National Medical Director for NHS England and NHS Improvement, and Chair of the NIA Programme Board, reviews the recommendations from the assessment process (application, NICE review and interview) to agree which applicants will be offered a conditional place on the NIA.
Successful applicants are offered a conditional place on the NIA subject to a due diligence process.

Two references are requested for each potential Fellow – one of whom needs to be a senior representative from the Fellow's employing organisation; the other should be from a healthcare provider/ commissioner site where your innovation is currently in use (this does not need to be an NHS site). Additionally at this stage, the NIA requests – where relevant – two years of annual accounts, a list of company directors and published annual reports.