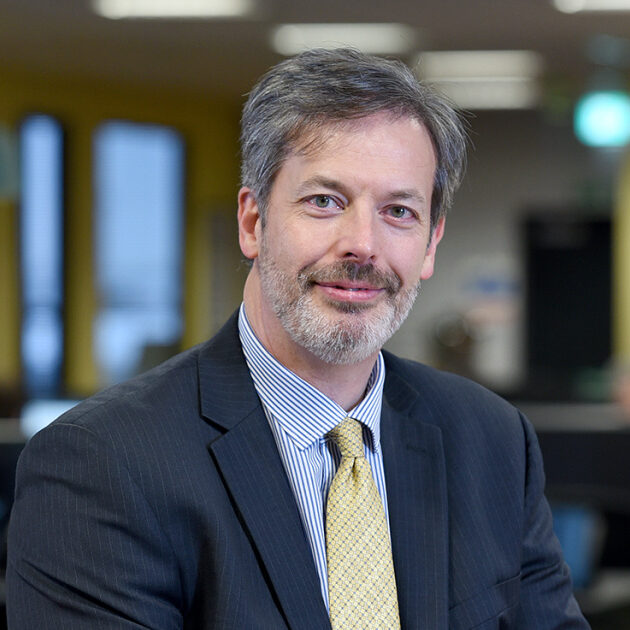 Gary Gallen
Gary Gallen is the CEO and founder of rradar, a firm with UK and international reach, currently with offices in Hull, Birmingham, Leeds and Glasgow. He's a trusted legal advisor, a technology innovator and a disruptor of the legal market. He's also recognised on the international stage, having accepted invitations to speak on law and technology in the US and other countries.
Before setting up rradar, Gary had established himself as one of the UK's leading corporate defence lawyers, specialising in regulatory and corporate governance matters, and has been instructed on numerous sensitive and high-profile cases defending companies facing criminal prosecution and investigation. He remains a highly respected and knowledgeable source on the state of the regulatory regime in the UK and brings his expert perspective to legal responsibilities and duties for directors, shareholders, boards and matters of corporate context. He has been instructed by and worked extensively with the insurance industry, concentrating on the issues raised by business risk. 
As the founder of a start-up business, with a vision of what the legal industry could become, he has taken rradar from a standing start, helping to lead the business through private equity investment and exits. He has already built rradar to over 140 people and a turnover exceeding £10 million, and it continues to grow at a great rate, forging valuable partnerships with influential national and international organisations.   
In addition to his legal practice, Gary has passionately embraced the digital revolution and worked hard to embed its benefits within the legal sector. He is a sector guru and visionary who understands and is keen to develop the potential of technology, its application in commercial models and the internationalisation opportunities that it offers.   
He has appeared as a professional speaker at a number of technology events, including the IBM Festival of Disruption, the Open Data Science Conference (ODSC) and CognitionX, a major Artificial Intelligence conference. He is also a Tech North Advocate, working with technology companies in the North of England. Under his leadership, rradar has placed in the top 50 fastest growing tech companies in the North of England in the Northern Tech rankings four years running.
Gary is a member of For Entrepreneurs Only (FEO) a significant regional business organisation with members across the UK dealing with business opportunities and challenges. Collectively, those entrepreneurs manage businesses with a turnover of more than £3bn each year.
Gary has also been recognised for his outstanding leadership and entrepreneurial vision, winning or achieving finalist status in many national and sector awards. He won Spectator Economic Disruptor of the Year and Barclays Entrepreneur of the Year Regional Awards and has been shortlisted as a regional finalist in both the EY Entrepreneur of the Year Awards 2021 and the Great British Entrepreneur Awards for the category of Disruptor of the Year 2021 (he won the Regional Final in 2019)
rradar has become a significant force in both the local and national legal sector, winning numerous sector awards including the Law Society's Excellence awards, being welcomed into the London Stock Exchange Group's ELITE Programme (the first law firm in the world to do so) and placing on the Sunday Times Tech Track 100. The firm has also been involved with high-profile legal cases, some of national and even international importance, showing how significant its effect on the legal sector has been in only a few short years.