Insight | Blog
Top 10 stories and insights in 2019
19th December 2019 | Morgan McKean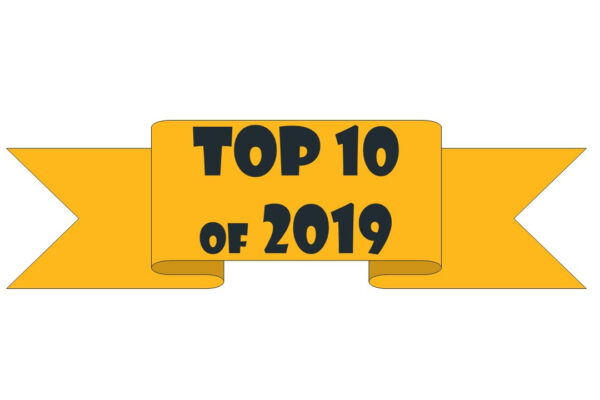 A round-up of the ten most popular blogs, case studies and insight articles from NHS Innovation Accelerator (NIA) Fellows, Mentors and partners in 2019.
1. Dip.io's UTI test kit launched in pharmacies across London, Sheffield and Cardiff
The announcement that NIA innovation Dip.io launched its test kit in selected pharmacies across London, Sheffield and Cardiff was the most popular story in 2019. The Dip UTI test kit combines the traditional dipstick test used by GPs, a no-mess pop-up cup to collect a urine sample, and an app with the latest scanning technology and a virtual nurse to talk users through the test. Dip.io was selected to join the NHS Innovation Accelerator in 2017, and is represented by Fellow Katherine Ward.
Our collection of case studies received some of the highest readership this year. Take a look to read about the real-life experiences of NIA innovators and patients.
This insightful blog, written in 2018 by NIA Fellow and CEO of Damibu, Dave Burrows, was still a hit through 2019. Likely because it's packed full of tips and advice to innovators looking to sell their product or technology into the NHS.
4. What the NIA offers: Mentors
Our pool of high-profile Mentors drew lots of interest this year. The group expanded to 26 this year, offering a broad skills base and expert guidance to our Fellows.
5. My Story: How an app revealed early stages of skin cancer
This powerful patient cases study told William Webber's story of using SkinVision to identify skin cancer.
6. Health Visitors go digital for millenial parents with the support of ChatHealth
Our sixth most popular story of 2019 was the news that NIA innovation ChatHealth supported an 11% rise in the number of health visiting teams setting up text messaging helplines for new parents.
7. Implementing an EPR system which maximises existing digital innovation
At number seven is an oldie – but goodie – from 2017. This case study on the implementation of Nervecentre at Calderdale and Huddersfield NHS Foundation Trust showed how the introduction of an electronic patient record (EPR) system could work with existing digital innovation.
8. World-best innovations supporting Mental Health and early diagnosis and prevention of cancer join NHS Innovation Accelerator
The announcement of our 4th cohort of Fellows joins the list at number eight. The news article describes the 13 innovations, focused on England's NHS priorities, that joined the NIA earlier this year.
9. The Trexit initiative: transperineal prostate biopsies under local anaesthetic
This news story details how the Precision Point transperineal biopsy, introduced by NHS Innovation Accelerator Fellow Rick Popert, replaced the transrectal biopsy at Guy's and St Thomas' NHS FT – providing faster diagnosis and reducing discomfort for patients.
10. Understanding the difference between 'cost-effective' and 'affordable' in the context of spreading health innovation
Rounding out the list is this commentary from 2018 by Robert Berry, Head of Innovation at Kent, Surrey, Sussex Academic Health Science Network, which reflected on the crucial difference between 'cost effective' and 'affordable.'
Read moreBe first to receive fresh insights and new content from the NHS Innovation Accelerator: sign up to our quarterly INSIGHTS newsletter